For several years now, a new direction for the building industry has been emerging, where technology and digitalization are the key words. A collective will to improve the sector's image is spreading among the building and public works industry. The leitmotiv of this digital revolution? Anticipate the danger to workers, adapt to environmental changes and facilitate the daily life of the building industry.  
Bernard Durante has always been fascinated by new technologies. He started his career in the field as a project manager and then as a site manager. A few years later, he discovered by chance his new vocation: teaching. Currently a teacher at Le Sidobre vocational high school in Castres, he teaches civil engineering, from the CAP to the BTS. He shares with us his vision of the digitalization of learning and more particularly of Virtual Construct, to which he is a contributor.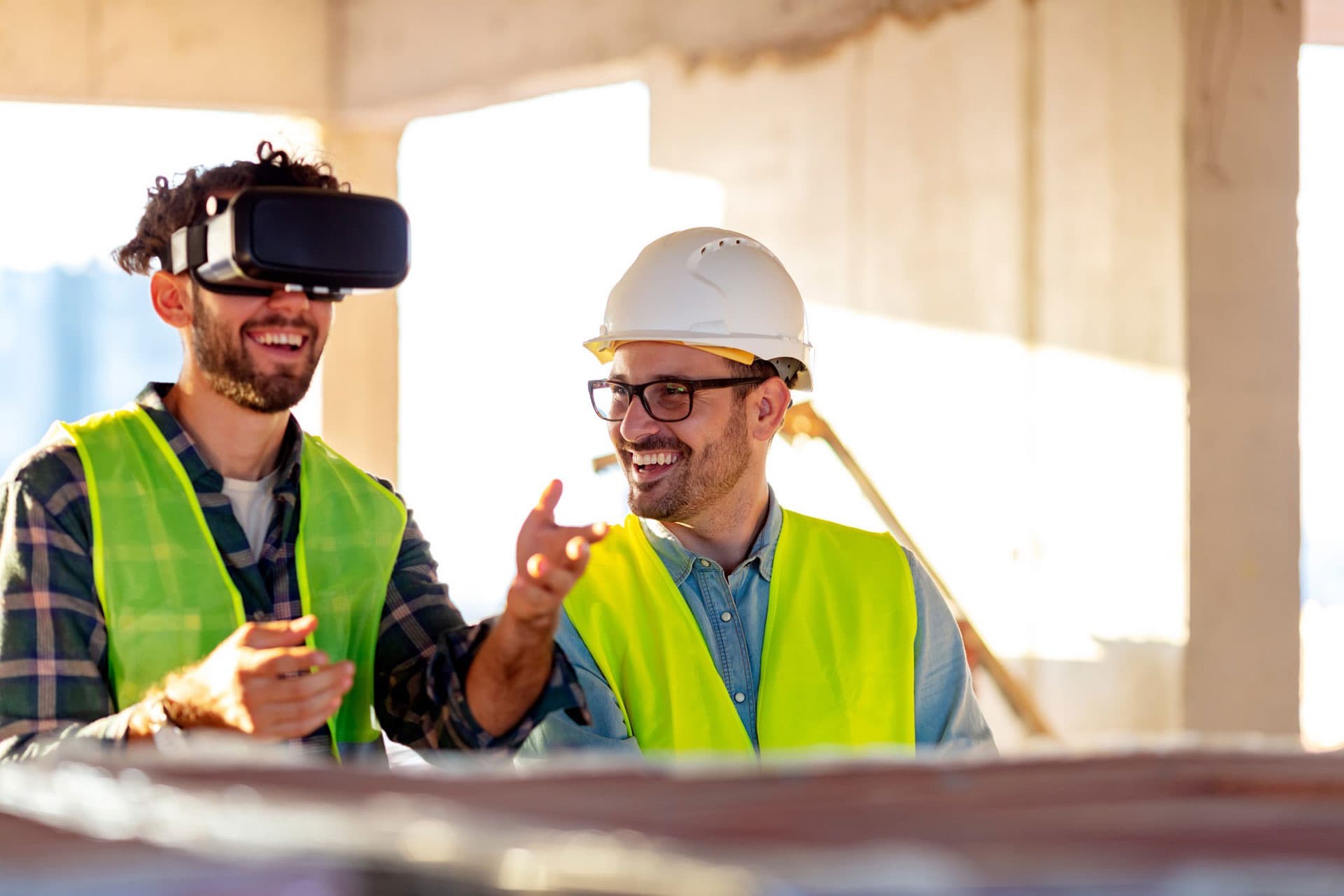 Digital: new impetus for business learning?
Dropout, isolation, reinforcement of inequalities, psychological distress, the covid-19 has had collateral effects on the world of education. Thus, for several months now, the Sidobre teaching team has been redoubling its efforts to find alternatives adapted to vocational learning. "Video courses are no longer enough; teachers and learners really need tools to study in a different way" says B. Durante. 
After the first lockdown, the teacher decided to develop an escape game as part of a safety-related module. The objective? To provide learners with a fun, immersive and educational environment where they can learn while having fun. 
The teacher also uses an augmented reality application on a daily basis, which allows learners to visualize the models made in the workshop or on site anywhere from their smartphone. "The young person is autonomous, goes at his own pace, and can visualize and model the objects. They become actors in their learning process" adds B. Durante. 
Virtual Construct: the immersive site risk management solution
In 2019, Bernard Durante approached Mimbus, the team then proposed to create several educational scenarios on the assembly, disassembly and use of scaffolding. 
Currently available in test phase, the Virtual Construct solution from Mimbus allows to experiment and evaluate the occupational risks of the construction trades in complete safety, in a very realistic and totally immersive way. 
"I participated in the deployment of Virtual Construct, with the aim of learning in a different way" explains B. Durante. A new way of learning that he hopes will appeal to his young audience: "We are facing a generation of zappers, a two-hour lecture is too long. We have to reinvent ourselves every day to find other ways of teaching, and Virtual Construct is one of the levers of this revolution" explains B. Durante. Durante. 
By shaking up the lines of learning, the teacher hopes that this solution will allow learners to anticipate problems encountered in real life. "We have already found ourselves with young people on a scaffold who are terrified of heights, 10-15 meters above the ground, and refuse to come down. It's very complicated to manage" adds B. Durante. The Sidobre teacher hopes that this solution will be able to detect this type of situation to avoid putting the apprentices in danger. 
Divided into two learning modules, the scaffolding part and the site safety part, the virtual reality system also allows young people to broaden their learning spectrum. "This solution allows students to be initiated, to be interested, to project themselves into a profession, and even to say to themselves that they may have a future in this field" says B. Durante. 
Working with gestures, the solution takes the learner into an environment that is as virtual as it is real, explains the teacher. "In Virtual Construct, a crane turns over your head, you see the shadow, you hear it, there are a lot of sound and visual effects that give the illusion of actually being on a construction site. So much so, that after a certain time, a confusion sets in between the virtual and the real". Disturbing, isn't it? 
Virtual reality: a new lever for learning?
With Virtual Reality, we no longer learn but we experience "Unlike learning on a construction site where we have to stop them before they get hurt, here they can experience the danger virtually while remaining safe". Active learning, through experience, which the teacher seems to approve of: "If the learner can understand his mistakes and why he made them, he will have acquired skills. On the other hand, if I give him a lecture on the risks incurred on a construction site, it will have no impact. With the virtual, you can 'do' without the barrier of cost or danger" explains B. Durante. 
This "inverted classroom" defined by the teacher is an integral part of the educational policy of the Sidobre teams: to find tools and resources that allow learners to self-train. 
An active learning process that tends towards autonomy, simulation and experience. "At the time, we watched video tutorials on woodworking machine safety and used them as course materials. Now we provide fully integrated tools, and students have access to courses, videos and tools to enable them to manage their own learning" says B. Durante. 
The rest of the adventure?
"What I plan to do with this product is to have it available in my classroom between noon and night so they can use it and build their skills. The idea would be to get everyone into this virtual world. We have young people who have difficulties at school, so the tool should not become a constraint but a game" says B. Durante. 
Since the teacher's audience is very young, Bernard Durante envisages that Virtual Construct will initially be used as a prelude or as a complement to a course. "The student still needs the teacher behind him, the teacher's gaze is important because it is synonymous with support, but this solution could work very well with an adult who has very specific expectations" adds B. Durante.  
The greatest satisfaction of a teacher?
"That they are happy and fulfilled. That they come to me and say, 'That's it, I got my permanent contract! "Some of them were broken by the school system, because it was not adapted to them. And when they arrive in professional training, they are confronted with other issues: here, when you make a mistake, you don't erase and start again. It's important to make them understand this issue because their future jobs will require them to be agile, responsible and operational" says B. Durante.