Use SimSpray, the best immersive educational tool for learning to master the motion through virtual reality. SimSpray is a product developed by VRSim.
SimSpray is a virtual reality solution that helps your students master the motion needed to be a successful painter. They learn step-by-step and through practice auto body, industrial painting, construction painting and sandblasting. Take advantage of the default exercises offered by SimSpray or create your own projects according to your needs. The solution is sold with the material for turnkey use. Plug in your SimSpray and start painting right away.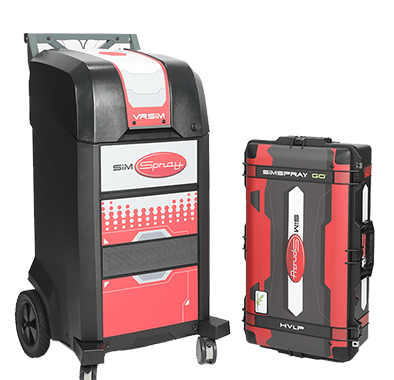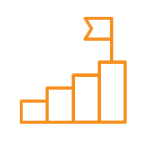 Immersive learning as a new educational method.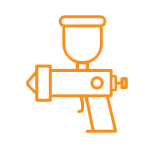 The most realistic simulation of spray, paint, and work environment
Training costs reduced by up to 50%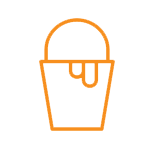 The possibility to customize the parts, the type of paint, the processes...
Pedagogical follow-up
The system provides the trainer with a lot of useful information to increase the success rate of the learners : Follow-up of the motion, control of the layer thickness, analysis of defects or transfer efficiency are all information that is analyzed by SimSpray for an even more efficient training.
Tailor-made support
We are available to assess your training needs and constraints to help you develop a training program, using our new pedagogical approach. We can also assist you in the deployment of virtual reality in your courses.
Adapt SimSpray to your training courses
Choose performance and efficiency with the SimSpray Expert training offered by MIMBUS and our partners TGV Formation, experts in the automotive sector and specialists in immersive learning. Our training partners are consultants involved in the organization of the WorldSkills and they will accompany you in the integration of your training tool by proposing a tailor-made solution, adapted to your needs.
The potential of virtual simulation in professional training is enormous. Mimbus, which closely follows the evolution of the construction industry, understands the challenges and provides appropriate responses..
Jean pierre Alexandre, AFPA TOULOUSE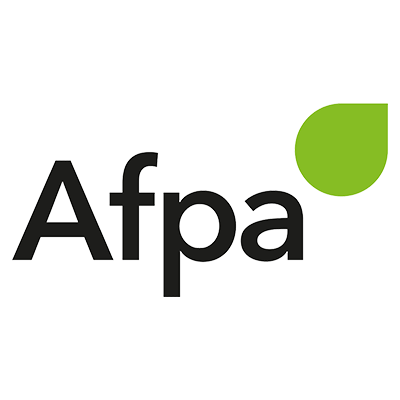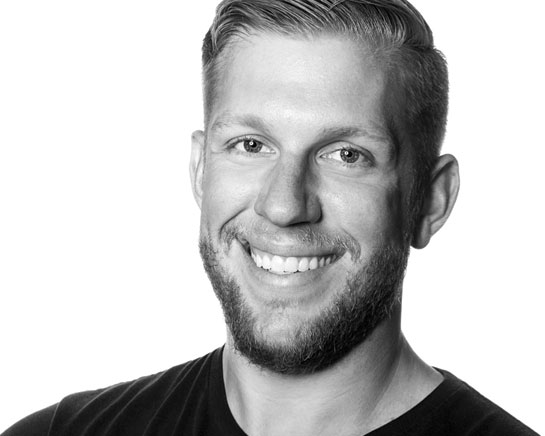 This product does not meet your needs ? We can help, if you want to integrate virtual training into your projects.
Contact us